Hello fellow fanatics!

Have any of you been on our social account lately? If you didn't see yesterday, I posted a picture of the date on the

Loquaciousness Instagram

:

Which might be a tiny bit random, but if you visited our

About Us

page, you would've seen a little fun fact about

​Loquaciousness

...

Oh, what was that?

Still not quite getting it...

Oh...! Oh, what? It was formed on July 25? Wasn't that...yesterday? Wait a second...doesn't that mean...*gasp*.

Yes, today is Loquaciousness's first anniversary!!

​

Same, Kermit, same.
But in all seriousness, this is a huge milestone for me and every single person who was, or is still in, the fandom magazine. And it couldn't have happened without you. If we were receiving no views, votes, comments, opinions, or anything like that, we would've stopped a long time ago. We were actually very close to shutting down, in fact. So thank you very very much for keeping us in check, even if you didn't know it.
Once again, thank you so much for reading, visiting our page, and just being a fan. I'll see you very soon with another issue, and until then, or possibly sooner, goodbye!

-HANNAH! A VERY EXCITED FANGIRL!
Powered by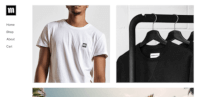 Create your own unique website with customizable templates.